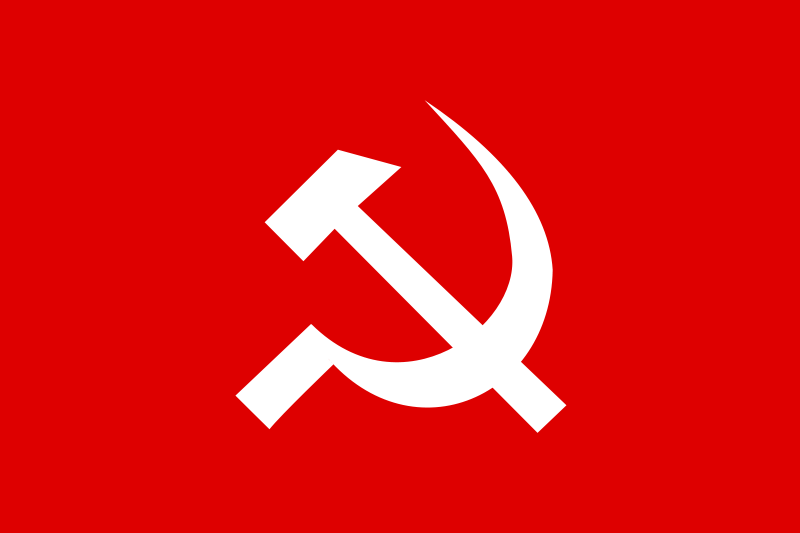 The first official call for resistance has rang out from the jungle.
For months the specter of war loomed underneath a sluggish and chilly reconciliation. Commander Kones, Eastern District chief of the newly formed People's Liberation Army (PLA),
has a message
for the Sri Lankan government.
"This war isn't over yet."
Many, including Octopus Mountain, have warned of such a scenario for months, but our advice doesn't reach the ear of President Mahinda Rajapaksa. Fortunately he must have already noticed the PLA, who Kones claims was formed four months ago after the government failed to address Tamil rights.
"There has been no solution for Tamils since the destruction of the LTTE [Tamil Tigers] in May," he said. "So we have built and organized the PLA and are ready to act soon. Our aim is a democratic socialist liberation of the northeast for a Tamil Eelam."
The idea of a Tamil Eelam still seems far fetched; regional autonomy is likely the highest realistic objective. Nevertheless, the PLA poses a legitimate threat to Sri Lanka's stability and could have wide-ranging implications. Sri Lanka's government and the international community need to get moving.
Reconstitution of the Tamil struggle through a new movement is a pragmatic solution to the disemboweled Tigers.
If Kones is to be believed, the PLA has 300 active members and expects to recruit 5,000 more from the 280,000 Tamil civilians recently freed from detention camps - the government's nightmare come true. Commanded by a ten-man committee, Kones said former LTTE cadres can join provided that they swore their allegiance to the PLA.
"There are former LTTE members in the PLA now. The LTTE was an extremist organization that fought only for itself rather than the people's needs. It is totally destroyed now and I don't worry about it. We are socialist ideologues and we are trying to draw different Tamil groups together for a people's struggle, a people's war."
Kones is promising a different style of fight, one that may evolve into true guerrilla warfare. The government is going to have a serious problem if the PLA runs a tight ship and focuses on military installations while avoiding civilian casualties and intimidation tactics.
The Tiger's notorious reputation for conscription weakened the army's cohesion and contributed to its defeat in battle.
"We are much more politically skilled than the LTTE ever were and know how to avoid the 'terrorist' label that they acquired," Kones said. "Our enemy is simply the Government here, and we fight just for Tamil rights. We are not against the international community."
To prove his point, the media savvy Kones turned a London Times interview from a jungle safe house into a global coming-out party.
The PLA has an opening if Sri Lanka's government is slow to act or fails to. Provided that the PLA stays on target, there's no reason to believe Tamils won't support it. Not in large numbers, but relatively speaking, all it needs is several thousand committed members. And the PLA's allegiance, if true, presents a menacing triangle for Asia and the West.
Commander Kones, now in his forties, told of his schooling at a camp in Uttar Pradesh, India, in 1983, where his trainers included fighters from the Palestinian Liberation Organisation (PLO).
"We still have a relationship with the PLO, as well as Cuba and Indian Maoist groups," he said. "They fight for their rights just as we do."
Considering the situation in the Red Corridor, Kones' boast is probably on every Western intelligence radar. India's Prime Minister Manmohan Singh admitted that his country is
losing the battle
against the Naxalite rebels,
estimated at 20,000
by one former RAW analyst and active in 20 of India's 28 states -
Maoists have been known to operate in formations
as large as 300 fighters
, who ambushed and killed 21 Indian policemen in July and 17 in October.
Territorial gains in West Bengal and Lalgarh prompted the massive
Operation Green Hunt
, the first serious attempt to destroy the CPI. Although the Communist Party of India's violence might contradict the interests of the poor, its fight is no less steeped in poverty. Any attempt to smash the Naxalites by force alone will fail, just like with the Tamils.
"We will have an armed movement going in Calcutta by 2011, that's for sure,"
Maoist leader Kishenji said
of a key objective since the movement's beginning.
A spreading Maoist threat combined with a Tamil movement would be enough trouble, but Mohd Omar Madni, a suspected Maoist militant, recently
disclosed links
between Lashker-e-Taiba and Maoists in Jharkhand.
"He (Madni) revealed that LeT was acting in coordination with CPI (Maoists) in Jharkhand," the prosecutor told the court at his criminal hearing. "He has acted as conduit for LeT and provided training to recruits in Pakistan-Occupied Kashmir and sent them to India to carry out terror strikes."
In case you didn't hear, American officials
are busy solidifying the link
between LeT and al-Qaeda.
The idea of al-Qaeda infiltrating the PLA is far-fetched; if Kones doesn't want to be labeled terrorists then he won't welcome bin Laden's crew. But the rest of the picture is heavy - potential coordination between the PLO, LeT, and Maoist elements in India, Cuba, and Nepal.
Colombo should be working the phones right now with local Tamil leaders, searching for solutions. The international community should get busy too. This isn't just Sri Lanka's problem, given the far-reaching strategic implications.
"Indeed, we want them to support us in pressurizing the Sri Lankan Government," Kones said.
Until then, "We are getting stronger by the day, much stronger than any other group. The day of action is close."